2023 Nationals - Men's Division 1 Preview
"I'm back to livin' Floridays, blue skies and ultra violet rays
Lookin' for better days, lookin' for better days." - Jimmy Buffett
Yeah, I used that four years ago, but with the great man having gone to the great tiki bar in the sky, now's a good time to use it as we return to Lakewood Ranch.
It's been a very, very interesting season from top to bottom. From upsets at regionals, to after the siren heroics, and teams asserting themselves at every level. More than 200 games were played in everything from biblical downpours to oppressive heat.
And now, we have reached the pointy end of the season. This is what all of those hours in training and watching film (sometimes on mute if it's one of my games, and I'm okay with that) is for. All of the road trips and flights and miles racked up come down to two days on the laser-cut carpet that is the Premier Sports Campus at Lakewood Ranch.
Memories will be made. Winners will be crowned. Coopers beer will flow as freely and as swiftly as the dad jokes from the commentary booth. And we'll have a certain newly minted premiership player who makes most of us mere six-foot mortals look like jockeys in comparison.
From the great sunburnt land to the Sunshine State, it's time again for the USAFL Nationals.
In this first preview article, we look at the eight teams who will contest Men's Division 1.  Six teams return from last season, one gets promoted from D2, and our friends from Quebec jump up two rungs.  We may see a record-setting victory from the Austin Crows, but if this season has been any indication, it's not quite money in the bank (and we mean actual money, not Christian "Money" Merritt).
Here are the sides looking to claim the John Harrell Cup, and mantle of best men's Aussie Rules football team in America:
---
Pool A: Austin Crows (8-2), New York Magpies (8-2), Los Angeles Dragons (6½-6½), Boston Demons (2-6)
Rare is the time when we come into Nationals with a bit of history on deck to be made. We'll see it on the women's side with Golden Gate, and here in Men's D1 it's with the boys in the tri-colors from the Texan capital. With another Nationals flag this weekend, Austin's men can tie Denver with a league-high eight titles, and set a new men's mark with five on the trot.
However, there is another interesting stat to point out about Stefan Barr's Crows. For the first time since 2017, they will not arrive with that year's regional championship. The last time that happened – a loss to the then Dallas Magpies – was the last year they didn't lift the cup on Sunday afternoon in mid-October.  It was also the last time they lost twice in a season, something that Denver (at the Super Regionals) and Golden Gate (in the Jake Ryan Cup) have affected.
But when it's time to show up in Lakewood Ranch, Nolan Cox, Ben Carpenter-Nwanyanwu, and the other names we've learned over the years do just that. They're 8-0 at the Premier Sports Campus, and are 7-0 in the D1 Grand Final.  Are we in for another rewriting of the history book?
Well, the New York Magpies will have something to say about that, with all the veracity of a Brooklynite ordering a corned beef special. Their only two defeats this year came to Austin and Denver at Super Regionals but otherwise, the two-time National Champions made relatively quick work of their rivals from the east. DC, Boston, and Philadelphia felt the wrath of the 'Pies attack.  And you know that, just two weeks after watching their namesakes in Collingwood lift the cup, they'll be inspired to do the same for the first time in nine years.
The roster is delicately balanced between local and Aussie veterans.  Michael Dixon, "Magic" Mike Murphy and Spencer Reisbick are always finding ways to get loose, while Shane Lowry, Adam "Buddy" Franklin and company are used to playing in big games on this stage.  They'll have two tough games on Saturday, including another encounter with the Dees that was a holdover from the heat in Kansas, but if they get past them, a rematch of the 2021 GF against Austin as a Sunday virtual semi will be quite a treat.
If Nationals was an episode of The Office, the L.A. Dragons would be Kevin fronting up behind the bar, staring down Dwight Schrute (played by Austin in this version), saying, "Well, well, well…" Forget the record next to their name; the Dragons come to Florida as SoCal Cup champs, and that will give them a momentum boost. The last time that happened was 2017; the year L.A. went to the Granny at Austin's expense.
The Dragons - whose sharp new logo and threads make their Nats debut - will try to atone for their up-and-down season with a deep run this weekend. Sam Murphy and Donald Lee had vital outings at the 49th Parallel Cup in August, and experienced Nationals David Dollar, Rick Shibani, and Zachary Taylor (not that one, the other one) will partner with defensive rock Adrei Jansen and playmakers Paul Loakim and Domenic Graves to do so. Don't write off a possible Hollywood script, especially if they get a fast start on Saturday.
We've seen a number of longtime Men's D1 fixtures from the league's first decade drop down, and it's a joy to see them bounce back. The Boston Demons were an automatic qualifier in Division 1 after narrowly squeaking by a resurgent Sacramento Suns in last year's D2 Grand Final. They've gone toe-to-toe with the four clubs they've played this year: Quebec, Austin, Denver, and New York, and they'll be licking their chops for the chance to avenge two losses to the Magpies this summer.
Beantown's side, much like New York's, is an almost equal 50/50 split between Yanks and not-Yanks. Colin Smith, Tim Fulwider, and David Moreton, all veterans in their own right, head up the local recruits. Patrick Kean, Jarryd Fernandes, and Jakob O'Meara-Gill head up the Dees' foreign legion, a group that has helped Boston appear in three straight Grand Finals (D3 '19, D2 in '21 and '22).  It will take nearly perfect footy to make a run here but Bahstahn is prepahd to do the hahd yahds.
---
POOL B: Golden Gate Roos (9-1), Denver Bulldogs (5-1), San Diego Lions (9½-5½), Quebec Saints (2-2)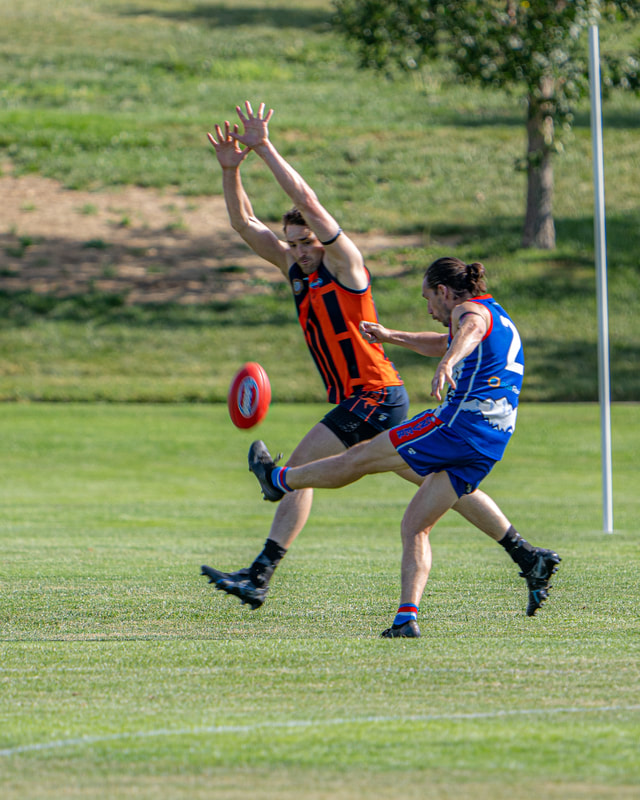 It's been an odd set of bookends to Golden Gate's regular season.  It began with a one-point TriCup loss to San Diego, and ended with a two-point Jake Ryan cup victory over Austin. In the middle, though, was nothing but emphatic victories and a return to the top of the Western Region, marking four wins in five years in that carnival. Their win over the Crows wasn't much of a surprise, owing to them nearly pipping them at the bell on Sunday morning last season.
We've talked a lot about 2017 in this article, and we'll add one more log to the fire; that was the Gaters' first D1 victory, and part of a three-year run in the final game. After three trips inside the final four, the Roos would love another crack at the champs – provided they get out of this group first. Bradley Jordan, Ryan Clark, and Alex Mayberry lead the blue-and-orange's Aussie corps. Tim Lindfelt and Dan Livy lead a battle tested American unit that will hope to end their arch-rivals reign of relative terror at the top.
Austin may be winging its way to USAFL history, but their mile-high standard is one that has been carried forward by only one team since the league's inception. Denver's 2023 season has all the earmarks of a winning one, with Lachie Fleet's kick after the siren to yoink the Super Regionals away from the Crows setting the standard for an impressive campaign. Eight times National champions in Men's D1, the Doggies have been turned away from adding to that total by the Crows in two of the last three Nationals, and they'll have their ears pinned back this whole weekend.
Forward line scoreboard pressure is the name of the game for the team from the mighty west (but not too far west).  Fleet, Matt Howell, and Leigh McMahon are hangry for sausage rolls and were instrumental in Denver's pool winning runs the last couple of seasons. Dan Duffield is joined by speedy Luke Durkin, venerable Max Eckstein, and Revolution up-and-comer Teddy Schleisman as headaches for the opposition.  It's been a dozen years since they were the top dogs, but if they can get through the round robin gauntlet, they'll be smiling from ear to ear at the chance to play off for the John Harrell Cup again.
San Diego's return to D1 has been competitive if nothing else. This year, though they surrendered the SoCal Cup to their fire-breathing foes from L.A., the Lions battled their way to a 10-win season.  They come cross-country to Bradenton County battle worn and weary but ready to continue on the path towards being the top team in the land for the first time since 2006. They've already had the number of one of this weekend's opponent's this season, a one point thriller at the TriCup tournament over Golden Gate, which may give them an extra scratch in their claws.
There's a lot of promise for the Lions in the future, and they'll have a chance to flex that optimism this weekend. Jonathan Chin has steadily improved his game since coming onboard in 2021, and his play has been augmented by a lot of experience from Americans and Aussies alike.  Ryan Milne, Bryan Powers, and Brendan Heussler have been the backbone of the team that took out D2 the last time we were at Lakewood Ranch, and with Michael Ross and Tony Ballis playing well and Mix Rintoul coming off an All-Regionals selection, the San Diego looks to have another classy effort at Nationals.
Division Three contenders a season ago, the Quebec Saints return to Division 1 for the first time since 2019. In some ways, they are always a mystery wrapped in a riddle wrapped in about a half-pound of Schwartz's smoked meat. But they're quite familiar with both Boston and New York, and some of the Revolution players in this pool would've seen the likes of Kenneth Boudreau, James Clock, and Riley Turpin in Wisconsin suiting up for the Northwind. And with Nationals veterans like Ronan Shuaghnessy, Bodgan Rotaru, and Morgan Whyte in the lineup as well, Les Bleus won't be pushed around.
It is a truly international flavor that Quebec brings, with players hailing from ten different countries. Their play both against Ontario foes and USAFL teams has been clean and steady. Though they play many of their games as metros, they have vastly improved their 18-a-side performances as well. And with expansion to other parts of La Belle Province coming soon, things are looking tres bien for the Saints.