USA Freedom - Women's Representative Team
History
In 2003, the first women's match of Australian Football was played in North America at the USAFL National Championships in Kansas City. Less than 4 years later, in 2007, the USA Freedom was established as the USAFL national women's team.
The team participates in the Parallel Cup every year except International Cup years. In 2009 the Freedom was also the first International women's team to travel to Australia. They embarked on a tour of the country playing against teams in Sydney, Melbourne, Country Victoria and Cairns in far north Queensland.
The Team
The inaugural coach of the USA Freedom, Wayne Kraska of the Atlanta Kookaburras, held the role from 2007 until he stepped down in 2010. The reins were then taken up by Leigh Barnes of the Golden Gate Roos in San Francisco. Barnes lead the team to Australia in the first ever women's division of the 2011 AFL International Cup. The team finished in 3rd place out of the 5 women's teams.

2017 Freeberty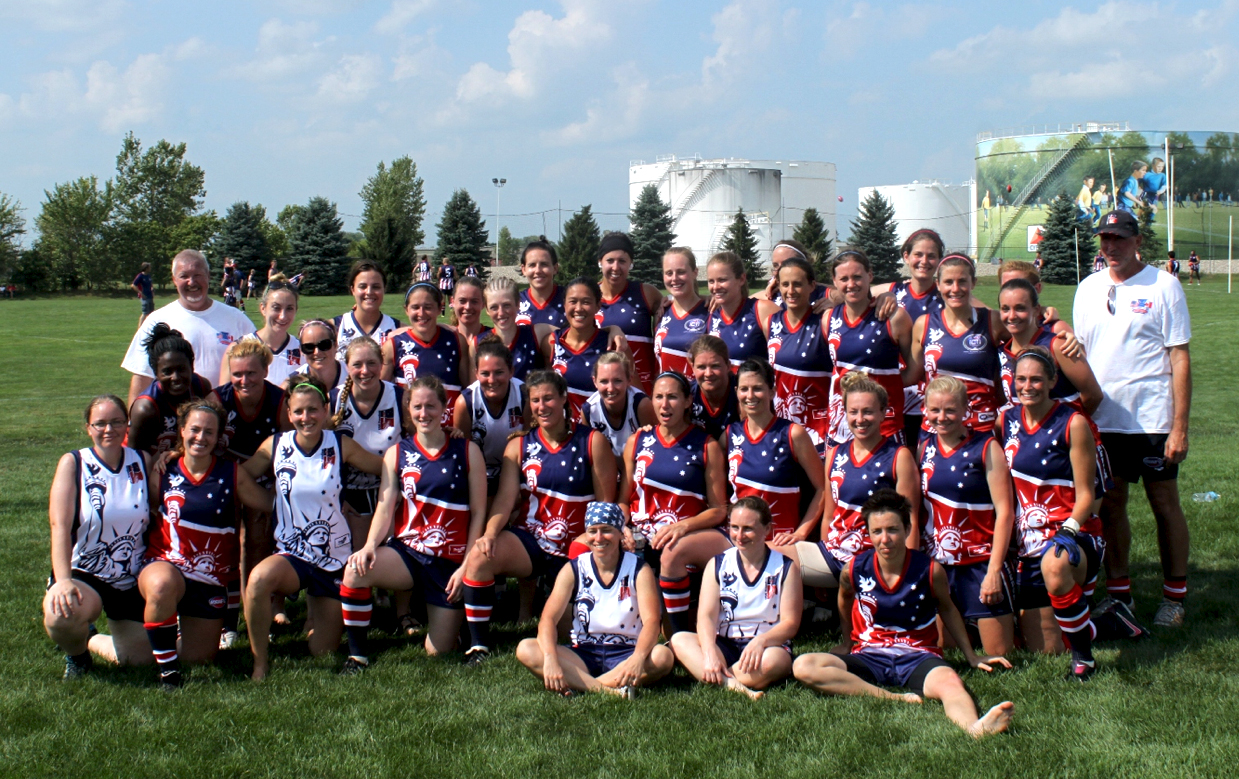 2014 Freeberty
By 2014, the women's program had grown so large, that the USA Liberty, a developmental squad, was created. Both teams traveled to the 2014 International Cup and faced tough competition.
The popularity of the game has grown in the states and so has the talent. The US will present two full squads at the 2017 International Cup hosted in  Melbourne, Australia. The Freedom will take on teams from around the world!
Support the Team
After competing in the first women's competition in 2011, and taking two squads to Australia in 2014, the US is ready to take two teams again in August of 2017.
In order to compete in Australia, all players will have to request at least 3 weeks off of work. Often this is unpaid leave. The cost of the tour and associated training camp is estimated at more than $150,000 of which less than 10% is currently funded. The shortfall is made up by the participants themselves.
Your donation will help ease the financial burden these players and their coaching staff are faced with. All donations are tax deductible!
THANK YOU for your support!
-Freedom & Liberty
Watch
USA Freedom vs Canada Northern Lights at the 2015 49th Parallel Cup in Fort Lauderdale, FL.