I Might Take A Plane - Previewing the SuperRegionals
"Ev'rythin's up to date in Kansas City, They've gone about as fur as they c'n go!
They went and build a skyscraper seven stories high – about as high as a buildin' orta grow."
It's always been a modern city in the middle of the American prairie.  Even in the dramatized version of 1905, it was renowned for its progress and charm.  It's still a beacon of charming, modern wonders even today.
It's a city of fountains.  Don't believe me?  Check their flag.  There's a literal fountain on it.  (And the new KC Power jumpers pay homage to that). 
And you can't say the words "Kansas City" without almost tripping into the word "barbecue".  And that is the second thing that this author is going to do once he gets off the plane.
Their sporting heritage is rich too.  Two MLB titles for the Royals, Three Super Bowls for the Chiefs, and numerous successful college programs across different sports.  Sporting Kansas City holds two MLS titles, and the Kansas City Current NWSL team is getting ready to move into a state of the art stadium next year.
That heritage extends to Aussie Rules football as well.  The Kansas City Power were founded one year after their AFL counterparts in Port Adelaide. They hosted Nationals in 2002 and 2003, and reached their zenith in 2008, when they won the D3 National Championship.  Lean times followed, down to a faint heartbeat.
But thanks to a dedicated and passionate base, the club is back and better than ever, and will play host to this first ever combined event.  And it seems fitting that the place that once brought together North, South, East and West will be the inaugural site.  A record 18 games playing a record 27 games over three fields.  It's essentially a mini-Nationals.
2023 USAFL East/Central Super Regionals
Lone Elm Park - 21151 W 167th St, Olathe, KS 66062
First Game at 9am, last games start at 5pm (Full Schedule here)
Coverage: Matches recorded for YouTube, will be posted week of 6/26
Four divisions, chock full of great teams, teams on the rise, and matchups as mouthwatering as the burnt ends this place is known for.
Here are the teams and groups for the weekend in beautiful Olathe (that's oh-LAY-thuh):
Men's Division 1 – Austin Crows (3-0), Denver Bulldogs (0-0), New York Magpies (2-0), Boston Demons (1-0)
If you ignore 2017 and 2020 (and let's face it some of us would do that in a heartbeat but for completely different reasons), the Austin Crows senior side have won every Regional and National men's championship since 2015.  If they want to keep that string going, they'll face three teams who are loaded from top to bottom with talent, but this is not unlike any of their other championship runs.  It's possible that multiple matchups will be repeated at Nationals come October, and the Crows will bring their full complement of players this weekend to take out yet another stinkin' trophy.
The familiar names are all there – Cox and Carpenter-Nwanyanwu, Montgomery and Gigglioti, Butt and Barr.  Even role players like Rob Pascolo and Hamish Pellew loom as dangerous for Austin.  They are prone to the odd slow start, as the Grand Final a year ago shows.  But Grant Campbell and his team are probably the most adaptable in the league, and that is why they are so successful.
While the Texan murder-of-crows hasn't lost in a USAFL tournament in five years, only one team has managed to knock them off their high horse during the regular season, and they've done it twice.  The Denver Bulldogs have done the deed each of the past couple of seasons, and come into the Super Regionals with designs on chomping the Crows in revenge for D1 Nationals losses in 2019 and 2022.
This will be the Bulldogs' senior's first game of the season and we'll get a good look at a great mix of old and new, American, Aussie, and the rest.  Veterans Matt Howell, Lachlan Fleet, and Theodore Schleisman were key cogs in Denver's engine room a season ago, and the transition play out of the back from Tim Wilson-Humphries and Luke Durkin will be vital if the Doggies want to have a chance at the title.  The pedigree here is strong, and they are familiar with winning in Kansas City – they won two of their eight D1 titles here in 2002 and 2003.  Now comes a new challenge, and if they win they'll have earned it.
While the two Central based sides have been more successful at the National level in recent years, the Eastern invaders have experience in hosting trophies, even if you have to turn the pages of the record book a little bit.
Champions of the Eastern Regionals in Philly a season ago, New York takes their unbeaten 2-0 season record to K.C. with avenging a recent Nats defeat in their own bird brains.  Austin knocked over the 'Pies in 2021, both in pool play and the final, and Denver swept them aside in pool play a season ago.  But New York's teams always have that subtle swagger of confidence, and they back it up with cohesive team play.  Champions of Men's D1 in 2010 and 2014, the Magpies are looking for a springboard back to glory from this weekend.
There's a lot of new names on this ledger, such as Clay Wooles and Matthew Peterlechner, but they look to slot in perfectly alongside the familiars such as Tim Arakelian, Troy Danilo, and Connor Delves, among the rest.  The 'Pies job will be to pick apart defenses with their quick passes, and outsmart them with their intelligence.  We don't often get to see them play the likes of Austin and Denver during the regular season, so their matchups will be a treat.
Twelve years after the Boston Demons last took part in Men's D1 play at Nationals, they're slated to make their return after taking home the D2 crown last season. This will be a great test to see how they stack up against some of the best in the land, and that 4pm matchup against arch rival New York will be some great viewing if you're at the ground.  This will be their first regionals since 2019, when they joined up with Jacksonville to take out Men's D2 in Raleigh.
Boston's strength comes in its veteran core, where playmakers such as Jarryd Fernandes, Jakob O'Meara-Gill, Matt Wood, and Matt Young, have gained a reputation of torching defenses to two titles in the last three Nationals.  But there's some strong American talent here too, from Revolution player Timmy Fulwider to up and comers such as Lucas Hemenway and Joe Gracz.  The Dees may be the four seed here but they'll in every game, and they'll look to erase the awful memories of the Celtics and Bruins from this year with an early trophy.
Women's Division – Denver Bulldogs (0-0), [Minnesota (0-0) w/St Louis], [New York Magpies (0-0) w/ Boston, North Star, Columbus, Cincinnati], [Austin (1-0) w/ Houston & D.C.]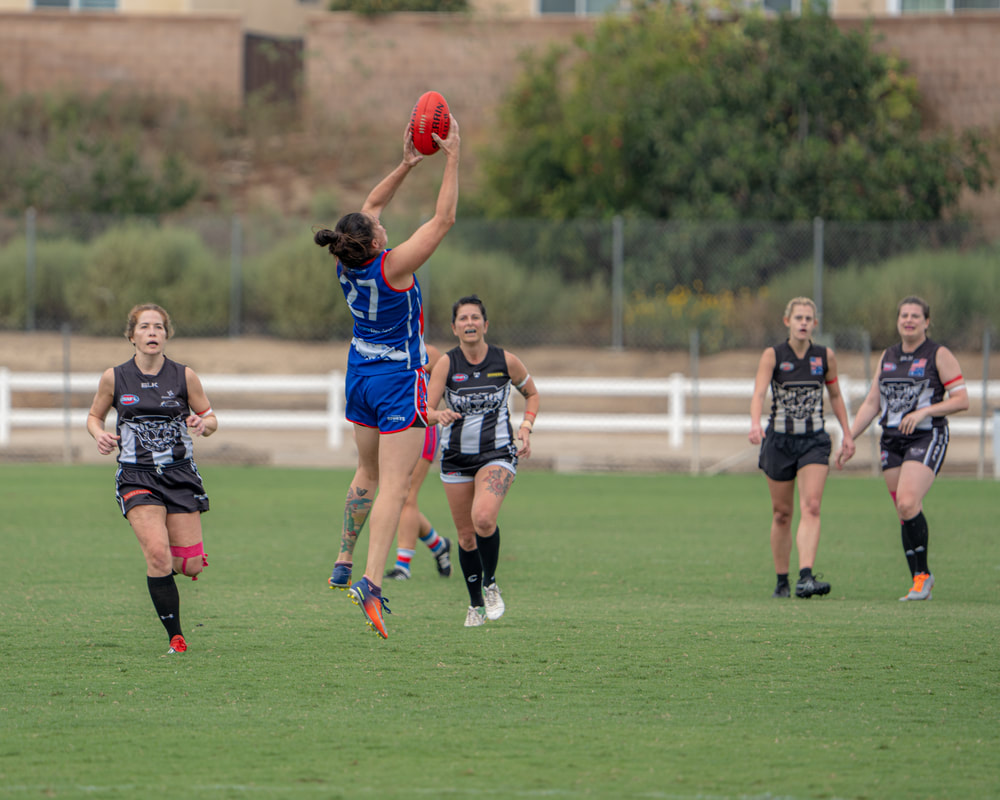 A long time ago, in a galaxy not so far away, the Denver Bulldogs were queens of all they surveyed.  Six National Championships in women's D1 was the first great dynasty.  San Francisco has since yoinked the crown from their heads, and the Dogs sunk into a rebuilding phase, but not before winning the Western Regionals in 2017, Centrals in 2018 and making the Nationals Grand Final in 2021.  Last season was marked by disappointments at Regionals and Nationals, but there is optimism as they launch this year's campaign.  
Their recruiting has been sharp, bringing in the likes of Iris Wu and Freedom national teamer Rita Hill, and veteran Seattle acquisitions Allison Leonard and Marissa Poorboy had great seasons in '22.  Allison Dykes is another fantastic pickup from DC who will make her Team USA debut later this summer.  Then there's the veteran presence of Hallie and Lindsay Kastanek who still play their role on this side, and former National teamers such as Kassi Wilkerson and Alison Bremner to still cause mayhem.  It would be a real statement if Denver can take out the Women's Division here, but each game will be a challenge.
Despite limited success at the Nationals level, the Minnesota Freeze's run to the D1 Grand Final in 2022 shouldn't have come as a surprise to everyone.  They have three regionals titles under their belt, and have always been in the top four of the Women's rankings in every tournament they've played since 2010.  The maturation of a highly skilled recruiting class with a varied athletic background captured the Eastern Regionals (alongside Philly and Columbus) last year – to go with 2016 and 2019 – and they looked good in their one matchup against North Star during the season.  
Case in point: the Freeze are for real and they seem to get better with each game.  And that shows by the fact that the Icicles will have no less than ten women playing in the Freedom program against Canada.  Though they'll miss breakout rookie Lindsay Eliason, Corey Daehling and Kaiya Sygulla are there to support the dead-eye accuracy of Connor Lewis and Cathy Hoha.  Paige Thell still rules the backline and will look to play off the season skills of Catherine Georgiadis.  Add in the crafty skills of Emma "Squid" Whewell (STL) and up-and-comer Rhiannon Duryea (STL), and you have the recipe for another potential title heading up North.
Just like Gordon Lightfoot in "If You Could Read My Mind," the New York Magpies women got burned in a three-way script at Easterns a season ago.  All three sides – NYC, DC, and Philly & friends – finished 1-1 in the round-robin, but the 'Pies finished third on points percentage.  Quite an unfamiliar change for a team who won four titles in five years from 2015-19.  After a promising start to their season in 2023, Troy Danilo's charges head to KC looking like a bowling ball trying to take out a 1-7-10 split.  Will it be difficult?  Yes.  Is it possible to clean up the lot and walk off with another trophy?  You betcha.  And they'll have help from players from four other teams to try and lift that cup.
Danilo will have a lot of height at his disposal; Cricket Temple, Lucy McLeod, Andi Hargrave, and rookie Gaelic convert Emma Moss can play at different parts of the ground and can be both tall targets and ruck options.  The defense is anchored by Drea Casillas who is in her 18th (!) season of play, and they'll have another veteran in Stephanie McKitrick (CLB) to help clear away cances.  Janie Green, Tilly Martin, Jessie Aston (CIN) should provide chances through the middle, and if they can find a way to consistently feed the forward line, the 'Pies and Co will be in business.
The field is rounded out by a three team combo – Austin, Houston, and DC.  As the Texas Heat, the Lone Star sides finished 2nd both in 2018 and 3rd in '19.  Those teams were made up mostly of players from Houston, but the Crows' recruiting has brought their women's program to the fore, and it was they who helped lead the Heat to the Women's D2 National title in Ontario last year. When you add in the players from a DC side on its own upward trajectory, you have a nice little dark horse galloping onto the scene.  DC and Boston were Eastern winners in 2018, stunning New York in the process.  Can they do it again?
There's some current and past Freedom athletes on this side, starting with tall options Barbara Williamson (AUS) and Morgan Daugherty (DC).  Both are athletic and adept at finding the quicker teammates, which is where players like Clare Conley (DC) and Lindsey Turse will come into play.  The defense will be anchored by Jacklyn Sparling (HOU) and Heather Serpico (AUS), and a couple of experienced Australians round out the side - Stephanie Hower (DC), Alex Trollip (DC).
Men's Division 2
Pool A: Minnesota Freeze (4-0), [DC Eagles (4-1) w/Nashville & Cincinnati], North Texas Devils (3-3)
Always on that D1/D2 cusp both at Nationals and at Regionals, the Minnesota Freeze are not afraid of anyone.  Even mighty Austin, who they went toe-to-toe with in the Central Final last year at home.  Though they fell in the end, it was one of the best runs this writer had seen them make in any tournament, perhaps rivaling the one that won them the 2018 Men's D2 Nationals title over Portland.  All the same, they ride down to KC having swept aside all and sundry at the 80/35 10-a-side tournament in Des Moines.  They were tested in the final, but prevailed thanks to the height and skill of Brent Mergen. When you add in the veteran know-how of fellow targets like Goose Kenfield and Ryan "Hanga" McLuen, the Freeze should be poised to assert their chalk status en route to their first ever Regional victory.
From the East comes a DC Eagles side that also has come tantalizingly close in recent years.  Though they can point to their predecessor, the Baltimore-Washington Eagles, for inspiration in championships in D2 in 2016 and in D1 the following season.  Having to deal with the likes of New York, Philadelphia, and Baltimore every year, the Eagles are another team that never declines a challenge, and they'll have one here. 1-1 this season, DC's thunder and lighting combos, Luke Ibbs and Tom Mathew among them, are augmented by speed and tenacity in the personage of Mo Howell (NSH) and Derrick Shotwell (CIN).  Like Minnesota, Nashville also gave everything to Austin in their Centrals matchup.  This team will be immensely fun to watch, and may just creep up and play off for the final at the end of the afternoon.
A bit of history here, as North Texas makes its Regional Championships debut, their appearance in the 2021 Summer Series notwithstanding.  The Devils are growing both by length and by width in each of their matches as time goes on, and are building off of their first victory at Nationals in D3 a season ago.  They're coming off a spirit set of warm-up matches against Austin two weekends ago, and are officially 3-3 for the year.  Will they spin their way to an upset or two and make their first foray into Regionals play memorable? Veterans Kyle Bass and Tim Dingess will be out there doing their part.  They have a potential star on their hands in second year player Will Mussack, who is a Revolution prospect and had a great first year in Baton Rogue.
Pool B: Des Moines Roosters (5-1), Baltimore Dockers (3-1), Houston Lonestars (3-1)
Iowa's footy team is a product of their home state.  Hearty, passionate, and efficiently proud homegrown side.  Des Moine's side is all American, have been for some time, and their success both during the season and at tournaments is a testament to how far the sport can go here.  The headlined a team that went all the way to the Men's D4 final at Nationals in 2022, and this year went through the final of their home 80/35 carnival before falling to a strong Minnesota team by all of four points.  Not bad for Donnie Hess and his team.  That success has been rewarded by a 2-seed in this division and a top seed in this pool.  Josh Curtis is an underrated star and one of the best athletes in the region, but his supporting cast of consistent performers such as Zach Vander Ploeg and Jacob Spain will be ones to keep an eye on as the Roosters traverse this round.
I'm sure that Baltimore would love nothing more than to get through this group, have DC due the same, and have an impromptu Ryan Cup match as the D2 Grand Final.  Well, that would be cool, but that doesn't happen if they don't get through this phase of the tournament first.  And the team they bring to Kansas is battle tested.  The Dock Show plays tough but clean footy, and has a great core of local talent.  Nick Sisca and Val Kaf lead the rush, while Isley Autrey's speed-demon-like ways have him poised to be a breakout player in this tournament.
Few teams love playing on the road more than the Houston Lonestars.  Not just because they make it into a big event as part of their tight-knit club culture, but they always seem to step things up an extra level in these tournaments. They're in search of their first regional flag since Indy in 2016, and with three wins already in their pocket from this season, they're hungry to lead from the bottom seed slot of this group. Andrew and Simon Craig are here to stoke that goal, as is Jeff "Jammer" Jamnik.  Chance Mire is still very much one of the more constantly improving rucks in the lead, and he always excels against the array of opponents he faces.
Men's Division 3 – Oklahoma Buffaloes (1½-3), [St. Louis Blues (1½-4) w/Columbus] [Denver Bulldogs B (1-2) w/ Wisconsin], Kansas City Power (1-3½)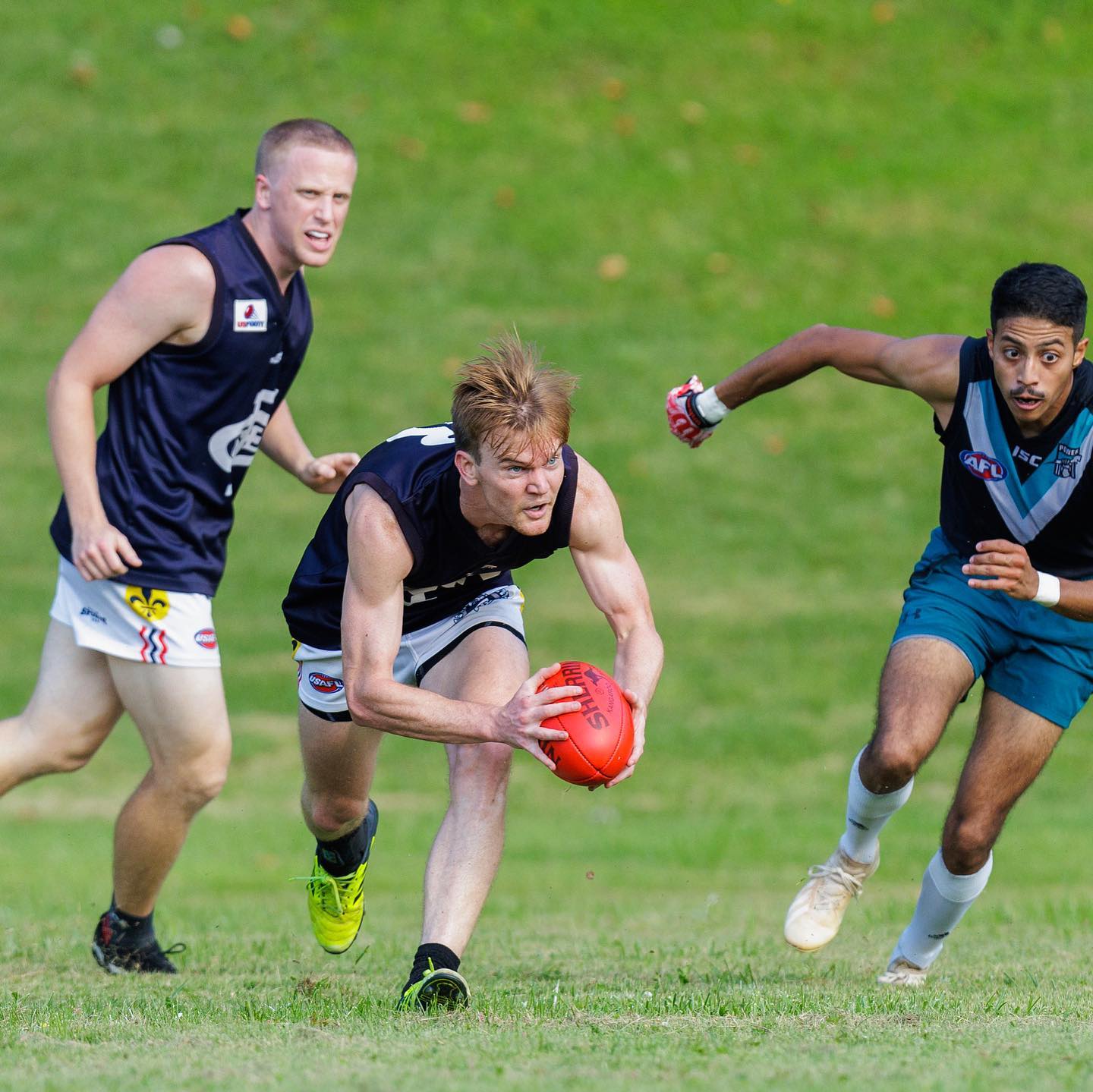 I do love getting the chance to watch the Buffaloes play footy. They play tough but fair, and play with equal parts flair and grit.  They too go in search of mining some metaphorical gold for the first time at a regionals.  Oklahoma teamed up with K.C. to go 2-1 at the 80/35, behind the likes of Chris Cawood and Caleb West.  They've not lifted a trophy since D4 at the 2017 Nationals, and the relatively short trip should favor them in that quest.
St. Louis will also have a relatively short trip, this time across I-70, but they do love playing in K.C.  They've already won once this season against the longtime rival Power, building on their Men's D4 championship alongside Vegas.  An 0-3 finish at 80/35 put a slight stumble into the approach for this weekend, but locals such as Dalton Foster and veterans like Dave Zitko and Denver-transplant Troy Kirk are ready for the challenge, as will Mark Politz and brother Eric (CLB)
The Blues teamed up with the Bulldogs reserves at Centrals last year, and though they came away winless, took the experience and built from it.  Like the Blues, the Bulldogs' reserves campaign ended with a National title, theirs from D3. Stephen McVicker and a half-dozen others team up with the Wisconsin Wombats, led by Eric Monroe and Milwaukee veteran Brenton Rigall in their quest.
Last, but certainly not least, the home side.  Kansas City Power have not played in a USAFL hosted event since the 2002 and 2003 Nationals, and after seemingly breathing their last a few years ago, it's great to see them fill a whole aside for this first Super Regionals event. Michael Brookshire was a standout at Nationals last year, and with Caleb Dougherty along to help the rookies along, the home crowd should see a competitive effort from their squad this weekend.  Plus, their new jumpers with the KC flag fountains on them are sharp as all h*ck.