Revolution Ready to Roll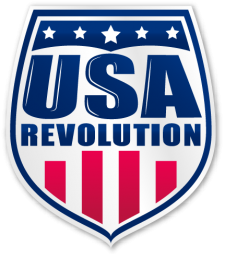 The USA Revolution, the men's national Australian football team, will descend upon Austin, TX, for their annual training camp next Friday to prepare for the 2014 AFL International Cup.
Thirty-three of America's finest Australian Rules Football players (see squad list below) will use every possible minute over the weekend of April 4-6 to practice and implement their game plan that has evolved over the last three years.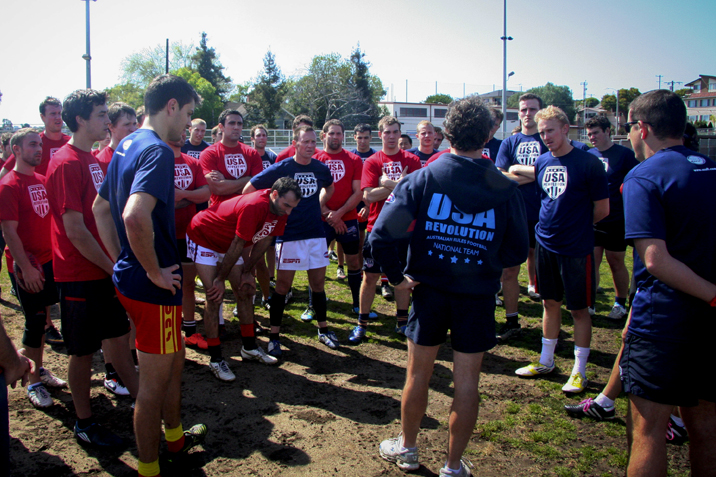 The camp will begin with sessions to ensure all players are on the same page and understand the role they will play when the team takes on the Toast of Texas, a highly competitive team consisting of talented Australian and American players from the Austin Crows, Dallas Magpies and Houston Lonestars, at 3pm on Saturday afternoon.
The game will be played at Onion Creek Soccer Complex, 5600 E William Cannon Drive in South Austin and spectators are certainly welcome.
The remainder of the weekend will be used to review the performance of the team and individual players to ensure they focus their preparations in the lead up to the International Cup. The 2014 event will be held in Melbourne, Australia, over two weeks from August 9-23, where the team will be looking to improve on its 4th place finish in 2011.
The USA Revolution, along with the corresponding women's team the USA Freedom, is an amateur sports team and is predominantly self-funded. If any organizations are interested in sponsoring the national teams please inform us of your interest here »
Any organizations or individuals that would like to make a tax-deductible donation to the USA Revolution follow this link to donate »
Finally, follow the progress of the USA Revolution as they prepare for the 2014 AFL International Cup and during their time in Australia:
2014 USA Revolution Training Camp Squad
| | |
| --- | --- |
| PLAYER | USAFL CLUB |
| Ben Carpenter-Nwanyanwu | Austin Crows |
| Melvin Chen | Golden Gate Roos |
| Aaron Crumpacker | Sacramento Suns |
| Bryan Dragus | Golden Gate Roos |
| Stephen Fashant | Minnesota Freeze |
| Brent Fischer | Minnesota Freeze |
| Eric Floyd | Louisville Kings |
| David Franco | Golden Gate Roos |
| Kyle Johnson | Golden Gate Roos |
| Ryan Kastl | Seattle Grizzlies |
| Mat Kiefer | Kansas City Power |
| Daniel Lehane | New York Magpies |
| Jesse Leos | Austin Crows |
| Jay Levesque | Baltimore-Washington Eagles |
| Mark McClure | Columbus Jackaroos |
| Ryan McGettigan | Philadelphia Hawks |
| Brent Mergen | Minnesota Freeze |

| | |
| --- | --- |
| PLAYER | USAFL CLUB |
| Christian Merritt | Austin Crows |
| Jacob Moyer | Baltimore-Washington Eagles |
| Luke Nemeth | Nashville Kangaroos |
| Chet Ridenour | Columbus Jackaroos |
| Daniel Sarbacker | Chicago Swans |
| Robert Sears | Golden Gate Roos |
| Kevin Stanley | Seattle Grizzlies |
| Robert Strange | Baltimore-Washington Eagles |
| Jeffrey Talmadge | Austin Crows |
| Saleh Tyebjee | Sacramento Suns |
| Andy Vanica | Denver Bulldogs |
| Alex Wallach | Chicago Swans |
| Rob Ward | Dallas Magpies |
| Zach Weaver | Minnesota Freeze |
| Andrew Werner | Minnesota Freeze |
| Jason Wilhelm | Chicago Swans |