Letter from the President | March 2012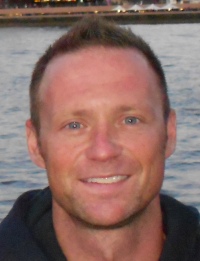 As the new USAFL President, I've spent the past few months grasping the role. For those who do not know me, I've been involved with the league as a player since 2006 (Boston, Milwaukee and now Denver), a member of the USA Revolution since 2007, and executive board member since 2010. I'm honored that the clubs entrusted me with the position at the 2011 AGM, and I will work hard to ensure the league continues to grow.
In 2012, the USAFL enters its 16th year (amazing!), and comes off a historic fall with the Revolution finishing 4th and Freedom placing 3rd in the International Cup. The AFL took notice of these performances and believes there is a great future of football in the USA.
As president, it is my job to maintain a balance between supporting local clubs, growing the game overall, and working with the AFL to reach their annual goals. For the first time in league history, registration last year reached 1,000 players. While this is a milestone, growth over the last three years has been stagnant. With the help of the executive board and portfolio members, I am working on a strategic growth plan for the next three years for player, coaching and umpire development. It is our goal to increase the knowledge of the game in all areas. Also of focus will be the 49th Parallel Cup in Mason, Ohio in August against the Canadian National Teams.
The Australian Football League (AFL) has also committed to a five year NFL style combine event to source new talent for it's competition. The first combine will take place this August in hopes of finding the next Shae McNamara or Alex Starling, two Americans who were recently signed on international rookie contracts. McNamara enters his third year with the Collingwood Magpies while Starling embarks on his journey with the Sydney Swans in April.
Finally, I've set a goal for gaining additional sponsorship for the league so that we can provide more programs on a local level. While the league is financially stable, 88% of the income is spent on recurring costs, leaving a small amount for game development. The reality is that the USAFL is still a volunteer organization with limited resources.
No doubt it is an exciting time to be involved in the USAFL. I will utilize this monthly newsletter to update the community on special programs or activities surrounding the league. It is also my goal to reach out to each club this year to touch base, gain feedback, and help answer questions on the progress of our plan. I am always available to talk, just shoot me an email at president@usafl.com.
Thanks again for your support and good luck with your season preparations!
Andy Vanica, President
UNITED STATES AUSTRALIAN FOOTBALL LEAGUE