Top 10 Games of Season 2016
Much like any season, the 2016 USAFL campaign was dotted with great matches with memorable performances and fantastic finishes.
Each weekday, beginning on Monday, November 28th, we'll count down the top ten matches of the season, in our humble opinion, of those that were filmed by the USAFL and our broadcast partners, including Stateside Footy TV, GoLive SportsCast, and Capitol Community TV.
Before getting into this list, there are a few honorable mentions that we'd like to add.  We give these "Honorable Mention" simply because there is no footage of said matches, but they were memorable nonetheless.
HONORABLE MENTION: Minnesota/Portland 3.4.22 def Vancouver/Arizona/Seattle 3.1.19
Western Regional Tournament, Women's Division – July 16th, Salem, OR
This was undoubtedly the best women's game of the tournament, and unfortunately we didn't film it in order to get our hard working crew of volunteers from CCTV lunch.
The women's bracket was punctuated by defense, with goals at a premium.  This game saw the defensive trend continue, as the six goals scored were the Both teams went back and forth for the entire match, as the two combinations which were full of veteran guns grappled and traded scoring shots down the stretch.  Then, with just seconds remaining, Minnesota's Cathy Hoha picked up a loose ball and booted home one of several goals she would kick of the day to give her team a three point win, which would put them at 2-0 on the weekend with only San Francisco standing in the way of the first regional title for both Minnesota and Portland's ladies.
HONORABLE MENTION: Baltimore-Washington Eagles 1.7.13 def Sacramento Suns 1.6.12
USAFL Nationals, Men's Division 2 – October 15, Lakewood Ranch, FL
There are a ton of Nationals matches that we could've picked for the other Honorable mention spot, including the drawn matches between Austin B and Portland in D3, and Tampa-Tulsa in D4.
We picked this one because it was a bit of an upset, with the top ranked team in Division 2 falling to the 8th ranked team in a game where neither team could kick the ball into the ocean while standing in it.  The Eagles, who had been bumped up to D2 after a four year absence, began their return with a gritty one point win over the heavily fancied Suns.
---

NUMBER 10: New York Magpies 5.3.33 def Boston/Columbus/Baltimore-Washington/Montreal 3.3.21
Eastern Regional Women's Final -- June 25, Yonkers, NY
The Magpies, who were coming off a runners-up performance in 2015 at Nationals, came into 2016 with many new faces.  The conglomerate of East Coast teams that they faced on a hot summers' afternoon in Yonkers were looking to prove themselves as no pushover.  What resulted was a memorable game of women's footy, and arguably one of the most skillful games of women's football the USAFL has seen in some time.
Notable is the game also for a couple of significant rookie performances, in New York's Natalie Wolff and Columbus's Katrina Scherer.  Both players would eventually be named to the USA Freedom squad for next year's AFL International Cup in Melbourne.
WATCH: New York vs East Coast (Stateside Footy)
---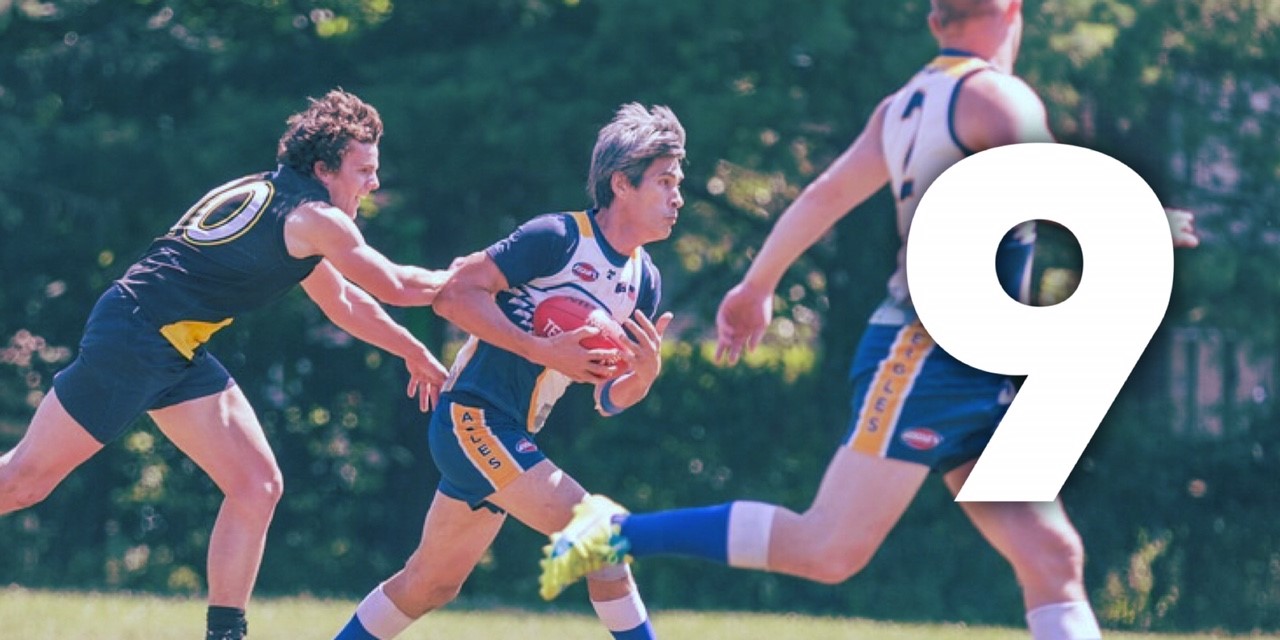 NUMBER 9: Baltimore-Washington Eagles 7.7.49 def North Carolina Tigers 6.3.39
Eastern Regional Tournament, Men's Division 2 -- June 25, Yonkers, NY
The Eagles and Tigers' rivalry goes back to the USAFL's infancy, and after being dominated for a time reaching nearly a decade, North Carolina had finally taken a season series from BWE in 2015.  The surging Eagles had other plans this season, as they would sweep the three game season set.  The game at Regionals in New York was the best of the bunch, a high scoring shootout over forty minutes that saw the beltway boys stomp home by ten points and take home the men's D2 title.
Revolution stalwart Jay Levesque clinched best on ground for the tournament with this performance, including a final dagger midway through the second stanza that was arguably one of the goals of the year.
WATCH: Baltimore-Washington vs North Carolina (Stateside Footy)
---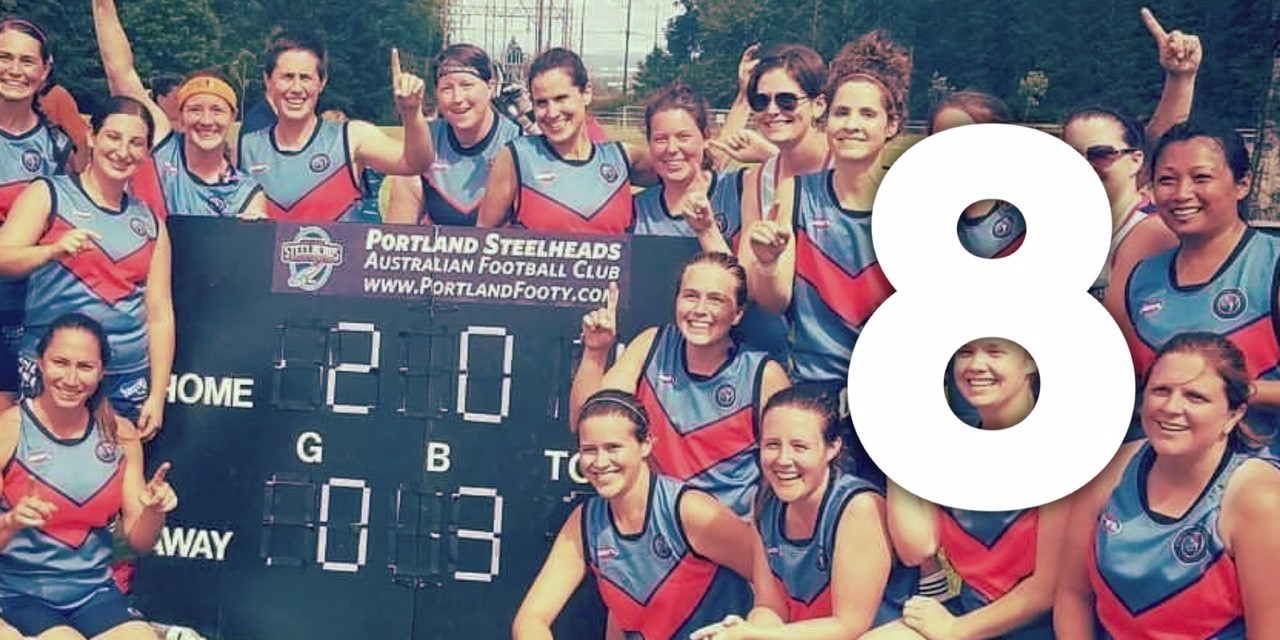 NUMBER 8: Minnesota/Portland 2.0.12 def San Francisco Iron Maidens 0.3.3
Western Regional Tournament, Women's Division -- July 16, Salem, OR 
The Portland Sockeyes and Minnesota Freeze ladies had never teamed up prior to the Western Regional.  The Freeze brought a number of veterans out west, including sniper forward Cathy Hoha, midfielder Cathy Georgiadis, and defensive utility Paige Kiecker.  The Sockeyes, whose membership grew exponentially in 2016, added their own weaponry in the omnipotent Simone Shepherd, and quick midfielders Heather Serpico and Jessica Blecher.
Under legendary coach Kat Hogg, the combination had eeked out two wins earlier in the day, and then fended off defending WRT and eventual National Champion San Francisco to bring home the trophy.
WATCH: Minnesota/Portland vs San Francisco (CCTV-Salem)
---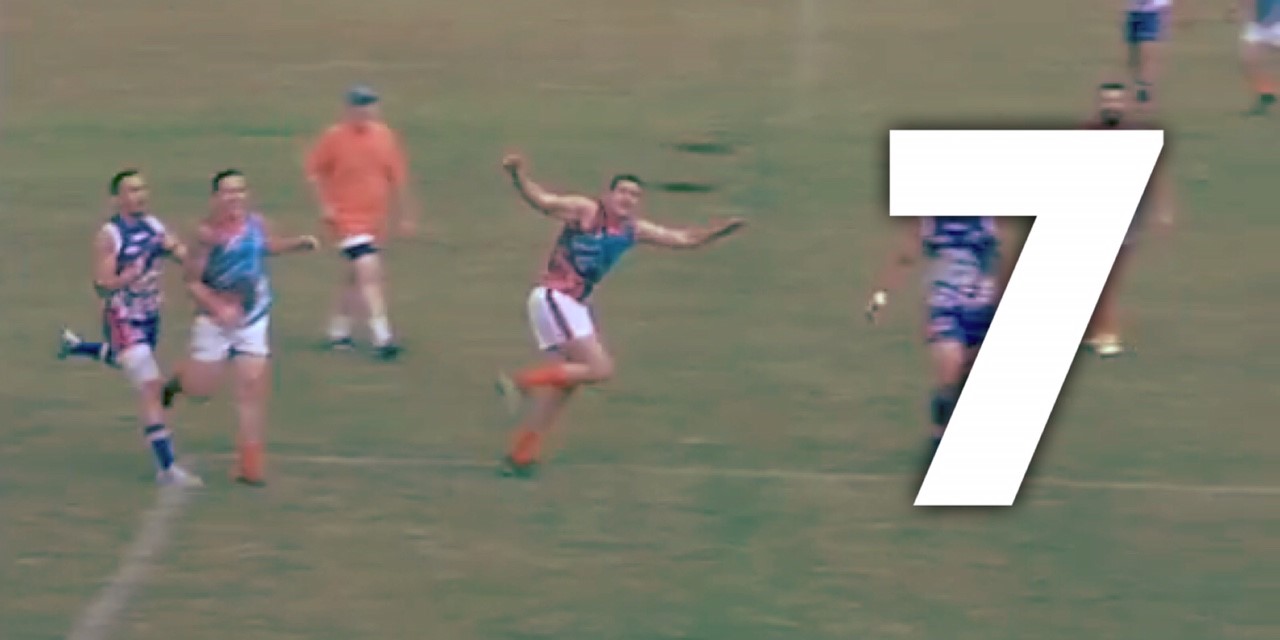 NUMBER 7: Los Angeles Dragons 3.3.21 def Denver Bulldogs 3.2.20
Western Regional Tournament, Men's Division 1 -- July 16, Salem, OR
It seems strange to think that it took five seasons for the Dragons and Bulldogs to meet on the field, but when they finally did so in Oregon, it was quite memorable.  Denver's Casey Robertson kicked two of the best goals of the season, but it was Justin Hall and the Dragons who had staked themselves to an eight point halftime lead.  The Doggies had numerous chances to take the league in the waning moments, turning up the pressure, but ultimately fell one point short.
Denver would get a measure of revenge almost three months to the day at Nationals, beating L.A. 50-26 in that weekend's opening game.
WATCH: Los Angeles vs Denver (CCTV-Salem)
---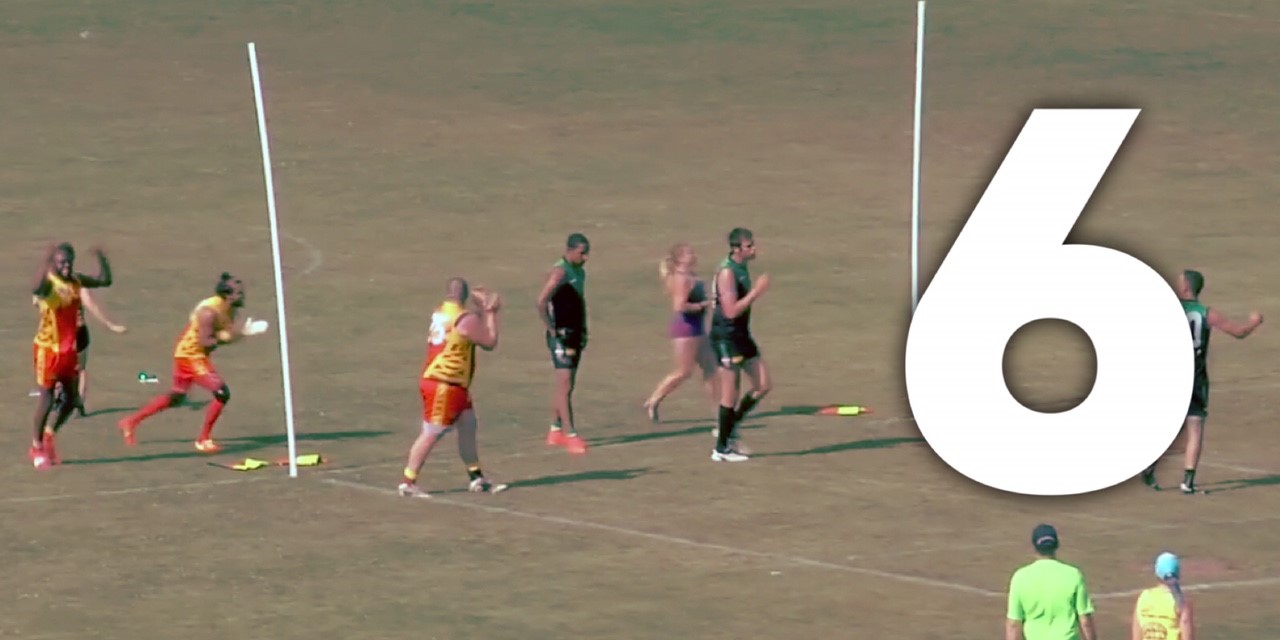 NUMBER 6: Sacramento Suns 2.3.15 def Seattle Grizzlies 2.2.14
Western Regional Tournament, Men's Division 2 -- July 16, Salem, OR
It was the type of game which gives birth to rivalries.  A tight, low scoring contest, physically demanding, and decided on a controversial decision which led to a winning kick after the siren.  In the game that decided the Division 2 champion from out West, the Sacramento Suns and Seattle Grizzlies battled down to the final seconds.  Suns forward Colby Campbell won a free kick from dead in front of goals, and kicked it straight to give his team their second straight regional trophy.
With the Grizz growing back to their halcyon days of over a decade ago, and the Suns gaining ground as one of the region's most improving sides, there is sure to be more games like this in the future between the two.
WATCH: Sacramento vs Seattle (CCTV-Salem) 
---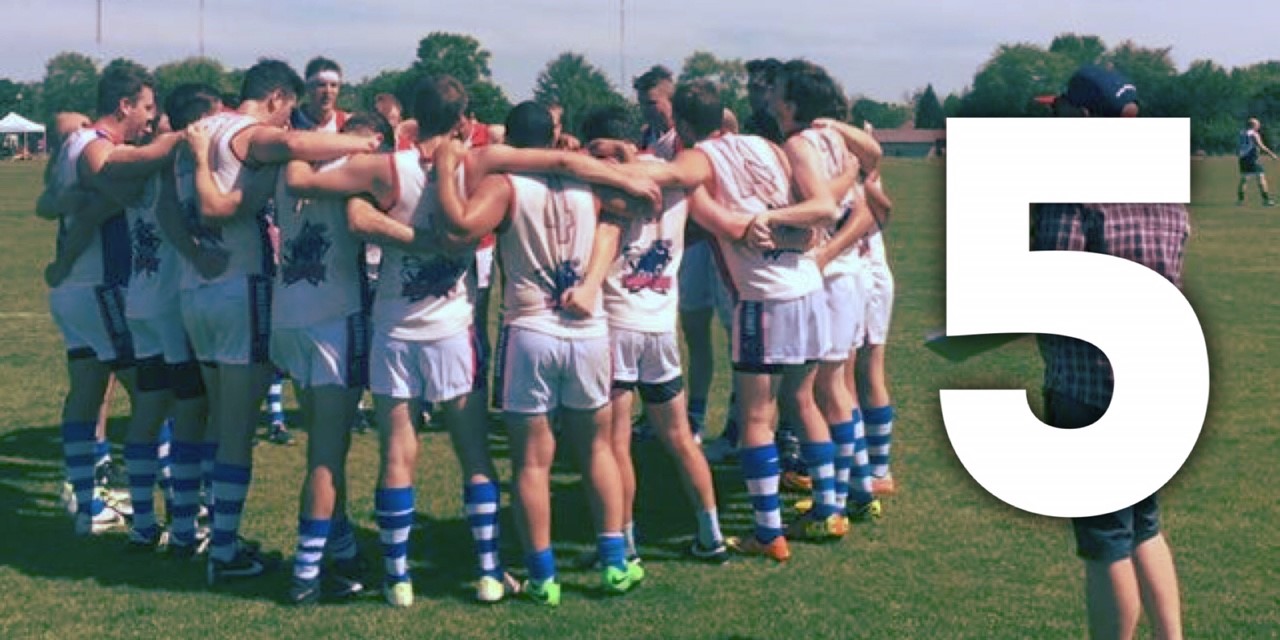 NUMBER 5: Houston Lonestars 3.6.24 def Ohio Valley River Rats 3.1.19
Central Regional Tournament, Men's Division 2 -- June 11, Indianapolis, IN
The Ohio Valley River Rats, fresh off a strong showing in Division 3 at Nationals in 2015, came to Indy with an outsider's shot at taking out the Division 2 title at Centrals.  They opened with the Houston Lonestars and for forty minutes tussled with Houston, a top ten USAFL side.  Trailing 18-7 midway through the second half, the Rats took a 19-18 lead on Matt Seuling's goal with less than two minutes to play, and it looked like the upset was on.
In the dying seconds of the match, though, David Restrepo (in Sean Smyth-like fashion) kicked around the body from a goal-mouth scramble to give the 'Stars the win en route to a 3-0 weekend.
WATCH: Houston vs Ohio Valley (GoLive SportsCast, next to last video)
---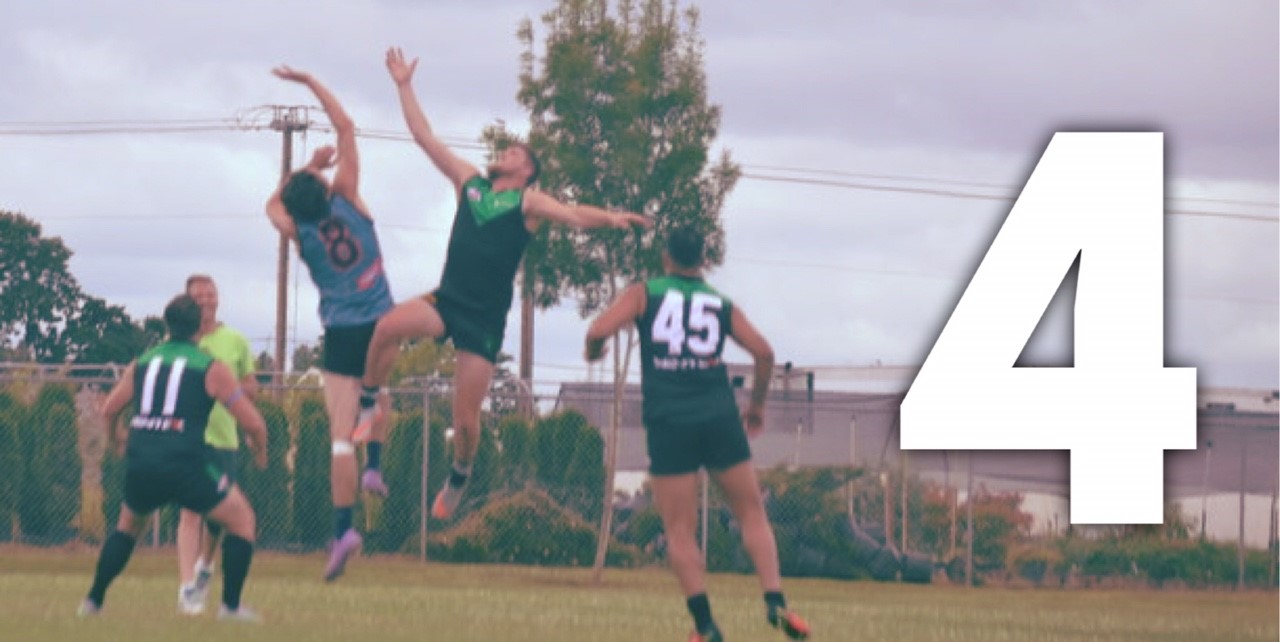 NUMBER 4: Seattle Grizzlies 4.3.27 def Portland Steelheads 3.6.24
Western Regional Tournament, Men's Division 2 -- July 16, Salem, OR
Seattle and Portland.  No matter what the sport, the two cities go together like peanut better and jalapenos.  It's always a rivalry, and the sandwich game of the WRT Division 2 comp was no different.  Seattle, who had edged the fish by four points several weeks before, trailed Portland 20-7 at halftime.  Led by defenders Alex Jessup and Max Depina, the Grizz put the clamps down, allowing just four behinds for the rest of the game from their Cascadia rivals.
Clawing their way back into the game, it was Matt Wood's 50 meter set shot that put Seattle three points to the good, where they held on for dear life over the last five minutes to preserve the win.
WATCH: Seattle vs Portland (CCTV-Salem)
---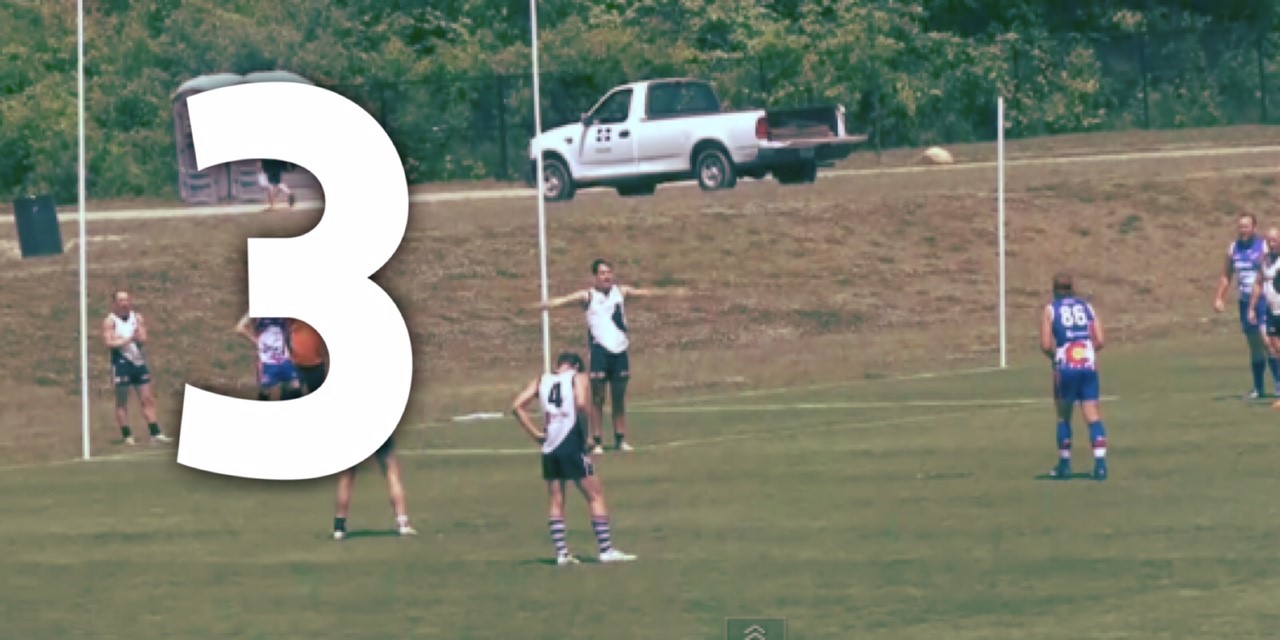 NUMBER 3: Denver Bulldogs 5.1.31 drew Dallas Magpies 4.7.31
Central Regional Tournament, Men's Division 1 -- June 11, Indianapolis, IN
The Bulldogs trailed Dallas by 13 points with four minutes to play and the wind in their faces.  Seizing control of the ball for most of that time, they cut the lead within seven points and, mounting a furious counterattack, found Tyler Ames who took one of the marks of the year, a one handed contest mark.  He converted to tie the score, and the Dogs had the winning point on Brian Ripetto's foot, but the siren beat him to it.
There were three draws in the USAFL in 2016, and this was the best of the bunch.
WATCH: Houston vs Ohio Valley (GoLive SportsCast, third to last video)
---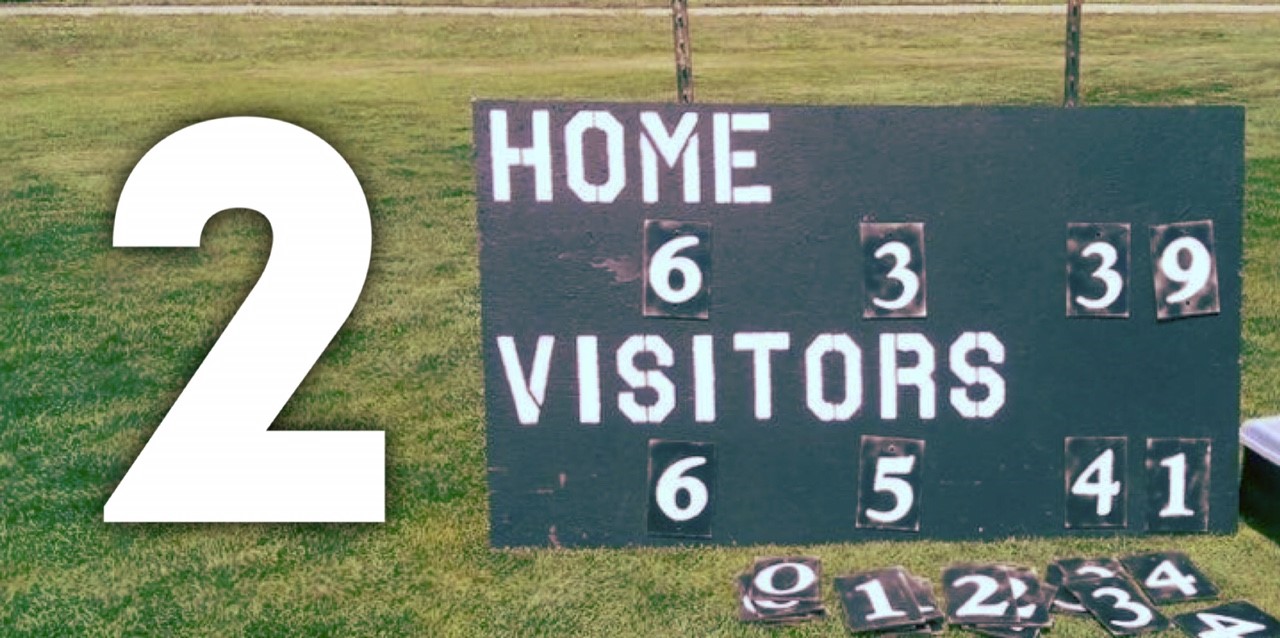 NUMBER 2: Austin Crows 6.5.41 def Denver Bulldogs 6.3.39
Central Regional Tournament, Men's Division 1 -- June 11, Indianapolis, IN
Mere hours after drawing Dallas, the Bulldogs took on the other Texan powerhouse, the undefeated Crows.  The Bulldogs used that strong Indiana breeze to go out to a big first half lead, and were up 33-8 early in the second half; a deficit that looked pretty difficult even for mighty Austin.  But the good ship U.S.S. Crows and her crew opened up their sails and used the wind to reel off five goals and 33 unanswered points.  Nathan Fletcher's pulled Denver back to within two points, but they were beaten by the hooter.
The Crows would defeat Denver again at Nationals en route to back-to-back Divvy 1 National Championships and extend their winning streak to 23 games.
WATCH: Austin vs Denver, 2nd Half only (USAFL.com)
---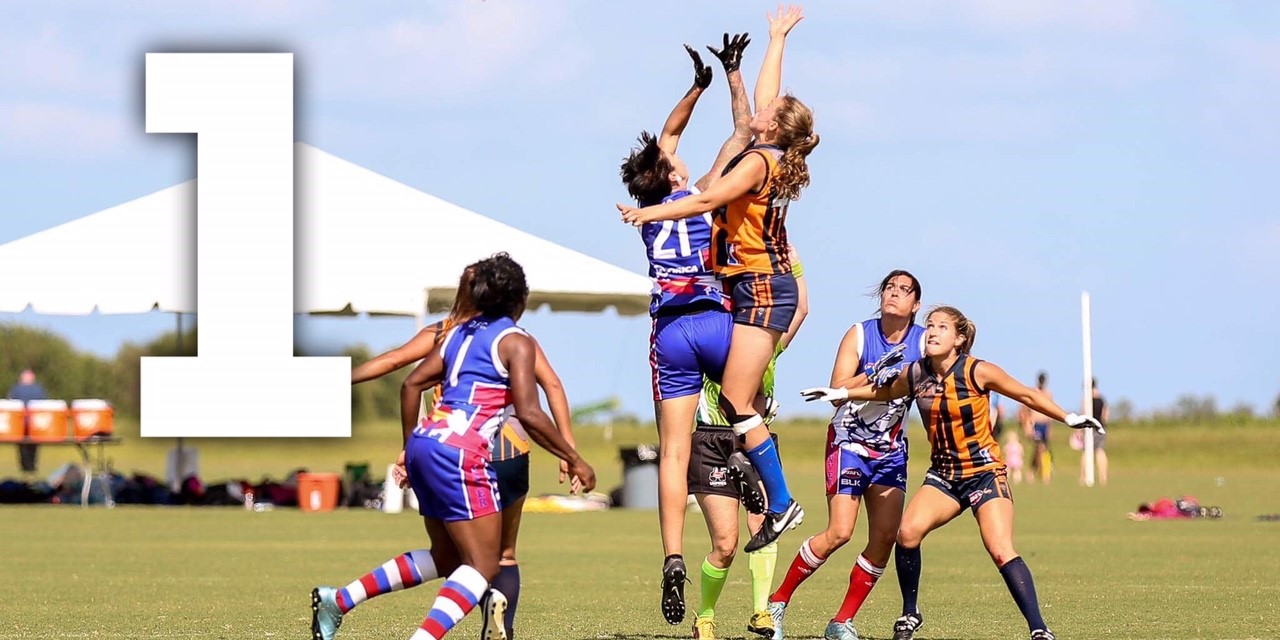 NUMBER 1: San Francisco Iron Maidens 1.3.9 def Denver Lady Bulldogs 1.0.6
USAFL National Championships, Women's Division 1 -- October 16, Lakewood Ranch, FL
After both teams went 2-0 on Nationals Saturday, Denver and San Fran met on Sunday morning to essentially decide the Women's Division 1 title.  San Francisco had not converted on three tries to end Denver's six-year premiership string, and had not even kicked a goal against the mighty Bulldogs.  But "history is made to be broken," as LeBron James once said; Milli Bruce kicked the broke the Maidens' maiden en route to a 9-0 halftime lead.
Against over a half-decade of women's football history and a stiff wind to aid the Bulldogs' attack, the Iron Maidens held on for a thrilling and heart stopping 9-6 victory.  Their 16-6 win over Minnesota later in the day would seal their first ever National championship, but the defeat of the red-white-and-blue juggernaut will remain etched as one of the greatest games in USAFL history.