USAFL News
Oct 28, 2010
THE AFL has announced that Peter Schwab has been appointed as the new AFL Director of Coaching.
AFL General Manager National and International Development David Matthews said Schwab would commence his new role in the AFL's Development Department in early December after he completed his duties as chief executive officer of AFL Victoria.
Read the full story at afl.com.au
Read more »
Oct 22, 2010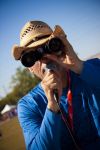 Friday, October 22, 2010 - The 2010 USAFL National Tournament may be over but the winners are still grinning. This year's tournament proved to be a huge success particularly for the New York Magpies who took out both Division I and Division IV Championship Titles.
"The weekend was the culmination of a lot of hard work by the entire club" said Ed McCormick, President of the New York Magpies, "and the Magpie family is very proud of the efforts from its Men's, Women's and Reserves sides; all were tested against incredibly tough opponents." continued McCormick.
Read more »
Oct 21, 2010
August 6-21 are the official dates for the 2011 International Cup in Australia. Official locations are not yet finalized. The USA Revolution and possibly Freedom will travel to Australia to compete in next years tournament. Clubs should consider these dates when setting their 2011 schedule.
Read more »
Oct 20, 2010
Skipper of the Collingwood Magpies, Nick Maxwell just happened to be vacationing in New York recently and was spotted in a bar by the New York Magpies Ruckman.
The win for both the New York and Collingwood Magpies seems to have strengthened the bond between the two clubs and will continue to do so in 2011. New York are getting plenty of support from downunder.
Read more »
Pages